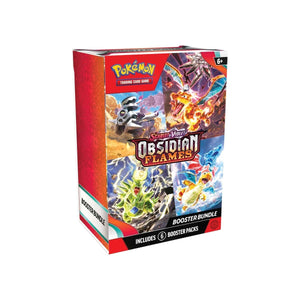 Pokémon
Pokemon TCG: Obsidian Flames Booster Bundle
Regular price
$19.99
Sale price
$26.94
Unit price
per
UPC: 820650873874
Release Date: August 11, 2023
Please note: We attempt to ship the item so it arrives on the release date but may arrive shortly after based on shipping distance and when we receive our shipment.
Contents
Includes six booster packs from the Pokémon TCG: Obsidian Flames

Each booster pack contains 10 cards and 1 Basic Energy. Cards vary by pack.
---